Fathom Gallery, NW, DC • May 17 • 6-8:30 p.m.
Please come out for a night of celebration, fundraising, and silent auction for an organization we are proud to support. Help Room to Rebloom celebrate the power of design to change the lives of survivors of domestic violence.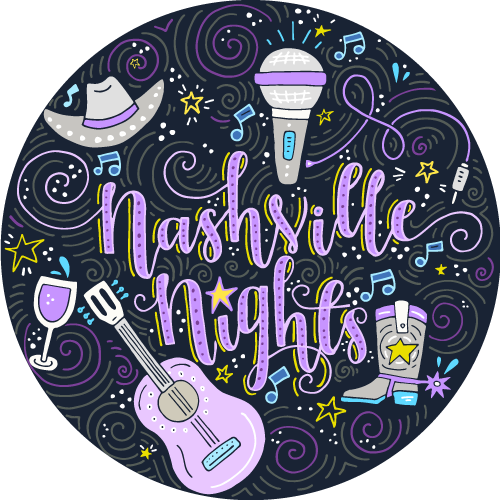 Nashville Nights
The Oak Room
I

Sandy Spring, MD

I

 October 13, 2018

I

7:30 'til midnight

Our wildly popular themed dance fundraiser is moving back to October. Come on out for a toe-tapping time!
Sponsorship Opportunities
We cannot pull this off without the generous support of our sponsors. Sponsorship levels are all quite affordable and come with great benefits. Best of all our sponsors help support our efforts in providing respite for Domestic Violence Victims.
Sponsorship Benefits
In return for your sponsorship and/or donations, In Honor of Her Charity will actively endorse your company and brands throughout the event and within the event materials.
Donation
Ad Page
Size
Reserved
Table
Dance
Tickets
Drink
Tickets
$3,000
FULL
YES
12
24
$1,500
FULL
YES
8
16
$1,000
FULL
—
6
10
$ 500
HALF
—
4
4

 Thank You Argyle Womens' Tennis Association for Serving Up Your Support!
We would especially like to thank Carol Flannery & Mary Judge for hosting the Serve Love Tennis event & choosing IHOH for being the recipients of this October 8th fundraiser. We were once again being looked after by our angel, Marijke. The rain stopped just as the event started & held out for the duration. Thanks for the great turnout from your club, our family, friends, & supporters. We had lots of fun on the court, playing tennis, pickle ball, & learning POP tennis. We are always truly humbled by your support in our mission to spread awareness to end Domestic Violence .